Need input for stretch goals/rewards
I need to know what you all would like in return for the money you're giving toward LEWD's development.
On your account page, there is the form that looks like this: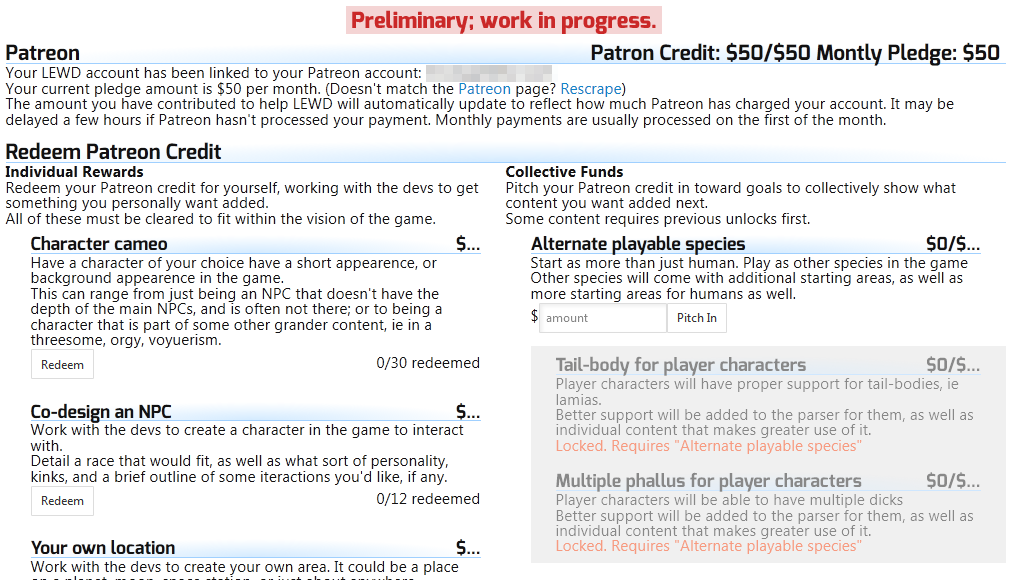 That isn't complete though, but I want to get it finished up and available this month. Though, there's other things that are a higher priority like bug fixes, getting new writers found and situated, adding some new features that I want to add, and so on so it might not be until next month.
Plus, I need feedback before finishing it up and making it usable, which I don't have yet.
So, what would you all like?
There are both the rewards you can get as an individual, those are things you basically are purchasing for yourself.
Then there are the larger and more costly goals that improve the game as a whole for everyone, that would need to be funded by many people pitching in toward it.
You can see some examples of either on the image or your
account
page.
What all would you guys want, either for yourself or big potential features for the game that would need funding?